Zoom Magnum Trick Worm 8pk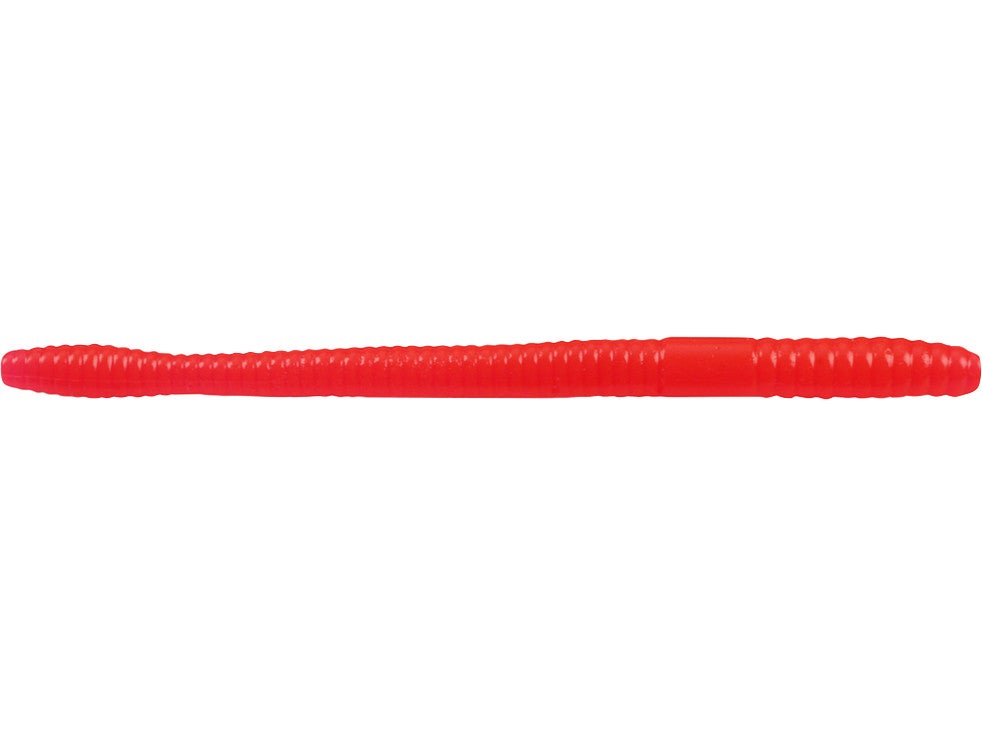 The Zoom Magnum Trick Worm is a straight tail worm with a larger profile, designed for attracting big bites from big bass. Zoom combined the popular Zoom Trick Worm and the Magnum Finesse Worm to create the Magnum Trick Worm. It retains the characteristics of the original Trick Worm, but Zoom has beefed up its profile and thickness. Zoom recommends beefing up your hooks when fishing the Magnum Trick Worm. It should really be fished with 5/0 to 6/0 hooks for maximum effectiveness.
Longtime professional bass angler Marty Stone was involved in creating the Zoom Magnum Trick Worm and goes through some of its applications:
"This bait will shine on lakes where you know you have big bites. When that's the case whether you're flipping and pitching, Texas-rigging or Carolina-rigging, this should be the bait of choice." – Marty Stone, Zoom pro staff member and pro bass fishing veteran.
9 Colors
More From Zoom Worms
Customer Reviews
Comments: Tried these out on night during a tournament on a pretty good size shakey head. They worked pretty good. ran out that night. Used a different style & not one bite. I don't know if it was the worm or they turned off. Did buy a few more packs though. Worth a try for sure.
From: Brad: USA 9/8/16

Comments: Stellar big bass bait. Caught a 6 1/2 & 7 1/4 within 10 minutes of each other on this worm & have caught plenty 3~6 lb fish. The bigger bass tell me there is definitely a difference between this & smaller diameter worms. Am anxious to try it out on my buddy's Florida strain bass.
From: John: MS 8/15/16
Comments: I have used this worm a lot in the past couple years and I have nothing bad to say about this bait, when conditions are tough on hit summer days this is when this bait really shines! My two favorite colors are redbug and junebug. I use a 5/0 hook only and I usually throw it on a Carolina rig and tear em up!
From: Dylan: Cypress, TX 6/15/15

Comments: This is by far the best worm if you are fishing in clear water.But once you get into the murky water and using black and green pumkin they fade the odds of catch the big bass in the weed bed.I fish in mostly rocky terrain.I suggest to use a 1/8 oz. bullet weight and a 2/0 or 3/0 gamagatsu fit my needs.

From: Jake: Canton, OH

Comments: Best worm i'n the world, I piled these up i'n white color and man let me tell u bass attack these things like u won't even believe, most amazing tail action i'n the world and I like 2 jig it and reel it slow and bass can't resist it, I recommend this worm

From: Chase: Florida

Comments: caught the most big bass consistently with this, my favorite lure for the 2010 season, I used it for shaky head and it worked great, need at least 4/0 to 5/0 hooks tho

From: Steve: Menomonie, WI
Comments: This worm really shines fished wacky still in the spring

From: David: Oil City, LA