Zoom Split Tail Trailer 20pk - $3.29

The spinnerbait has long been known for its versatility and fish catching ability. Adding a Zoom Split Tail Trailer to a spinnerbait can change some of its characteristics and expand its potential. If you have a day when the bass seem to short-bite your blade too often, adding a Split Tail Trailer can add more natural motion and bulk and help entice the fish to really inhale the bait. If you need to slow the retrieve of your spinnerbait, but still want it up in the water column to stay above the weeds or brush, adding a trailer can help the bait run higher, allowing you to swim it slowly and enticingly around ambush points.
Comments: These trailers have good action and look good but I do not like these for one particular reason... they rust your hooks. These things are filled with salt which i think is not needed on a trailer going on a reaction bait like a spinnerbait. I havent fished in 5 months because it has been so cold here and when i opened up my tacklebox all my spinnerbait hooks were rusted because of these.
From: John: NC 3/26/14
Comments: Have to say I absolutely love these on a spinnerbait especially the chartreuse

From: Dylan: CA

***Note: If you have questions about this product or need assistance with an order please email your questions to info@tacklewarehouse.com
Color:
Chartreuse Glitter
View Large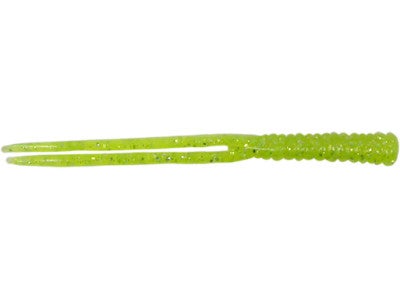 3 Available Colors
More Zoom Trailers