Fish Arrow Wheel Head 3pk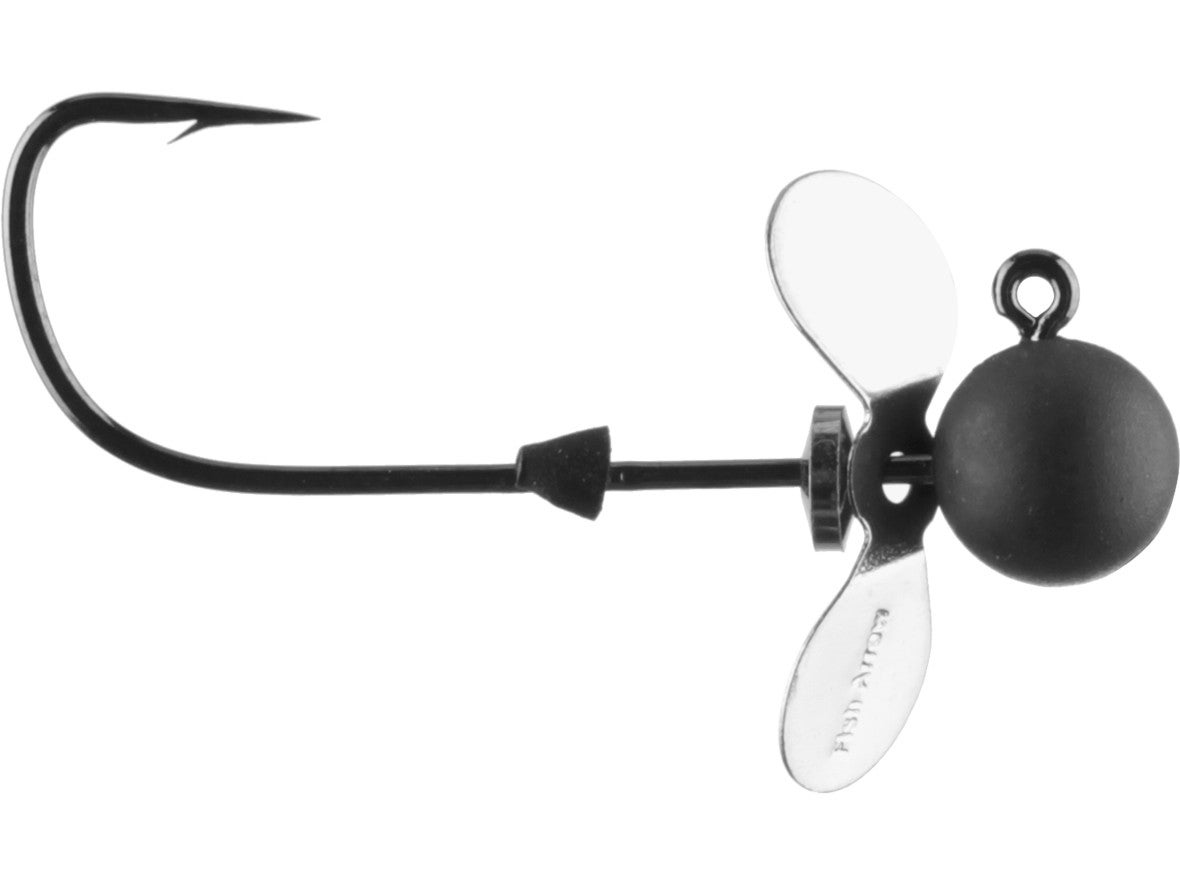 The prop blade craze from Japan is one of the hottest trends to hit the bass scene in recent years, and whether you're fishing spybaits or prop jigs, like the Fish Arrow Wheel Head, there is no denying its effectiveness.
A perfect pairing for the Fish Arrow J Flash, the Fish Arrow Wheel Head produces a strong churning action that adds a whole new level of attraction to soft plastics. Along the shank, the Fish Arrow Wheel Head also features a rubber baitkeeper cone, which holds baits firmly in place and keeps the prop blade from sliding down. Even around the finicky fish, the Fish Arrow Wheel Head produces a combination of vibrations, pressure waves, and noise that will make the most tightlipped fish open up.
| | | |
| --- | --- | --- |
| Fish Arrow | Weight | Quantity |
| 1.4g | 1/20oz | 3 |
| 1.8g | 1/16oz | 3 |
| 2.4g | 1/12oz | 3 |
Place Your Order
More From Fish Arrow Jigheads
Customer Reviews
Comments: decent product,catches fish, when a finesse application is called for. Like it with small keitechs and its a great follow up bait. It would be nice if they made some a little heavier,in order to fish a little deeper and faster. It's still a good product and there's been times when this was THE fish catching combo. I'm thinking meatwad would agree.
From: Spitwad: Props City, ID 8/19/14

Comments: I have been using this jig for over 2 years, this is spybaiting with plastic lures. Super Sharp hooks. If you have any 3 inch Berkley Havoc Sick Fish you have to use up this is it works great on this jig head from florida to Maine. But the number one bait I usse is keitech 3.5 Swing Impact Bluegill flash male perch color for smallies and largies. Real Effective in stream fishing for river smallmouth. this is a quality product, Decoy and Fish Arrow are the same company, only one thing... do not suwing fish up in the air to our boat, net them. This is a small hook but one of the best products I ever used. Leave it to Tackle Warehouse for the best selection on earth. Tackle Warehouse is responsible for 90% of the bass I catch.
From: RICHARD: MOUNTAINSIDE, NEW JERSEY