Lake Fork Wacky Hook & Weight System 3pk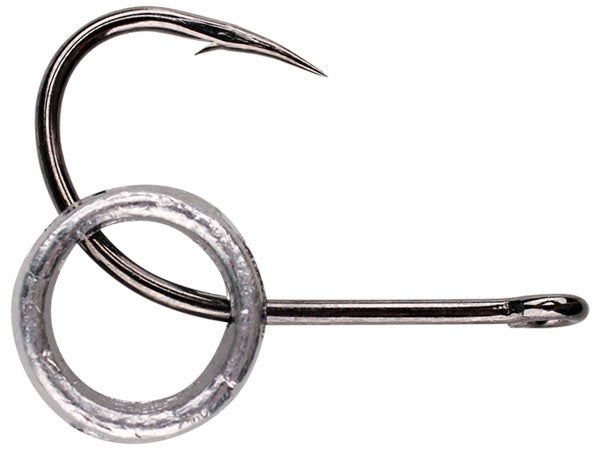 The Lake Fork Wacky Hook & Weight System is a cutting-edge system designed to make fishing a wacky rig easier and more effective. A specially designed circular weight with a strategically placed hook slot allows you to rig your bait precisely, while also helping to prolong the life of your soft plastic. Available in multiple sizes, the Lake Fork Wacky Hook & Weight System is an innovative new solution for fishing one of the most popular bass fishing presentations around. Pro-tested and tournament-proven, Lake Fork Trophy Lures' mission is to provide anglers with innovative, quality fishing lures that are reasonably priced and made in the USA.
| | | | |
| --- | --- | --- | --- |
| Weight | Hook | Ring Diameter | Quantity |
| 1/16oz | #2 | Small | 3 |
| 1/8oz | #2 | Small | 3 |
| 1/8oz | #1 | Large | 3 |
| 3/16oz | #1 | Large | 3 |
Place Your Order
More From Lake Fork Tackle Terminal Tackle
Customer Reviews
Comments: Cannot comment on their "on the water" effectiveness yet (although there's no doubt they will catch fish as sure as any wacky rig does), I can say that it's a very cool and innovative design. It's a quality hook. As for the "small diameter" and "large diameter" they are not too much different. The small diameter is not rly "small"...these are not going to fit on narrow inchy wacky worms like a damiki kaiser or a roboworm ST. The "small diameter" fit nice and SNUG on a 5" senko worm...it was quite snug/tight but not too much. I prefered it over the large diamer which also fits the 5" senko well but slides over more easily. Either one will work with whatever bait you're using pretty much but if you're using something wider than ur standard 5" senko like a Damiki Hot Dog or a Wave Worm Bamboo Stick, go with the large diameter...not sure they'd fit that wide a bait tho but probably. But the small diameter will not fit any slim worms and the large won't fit anything REAL fat...Remember the hook goes thru the worm and the weight so regardless, the weight is held in place/pegged in spot by the hook itself so it's not the end of the world if it's a bit loose but they can fit most medium width stuff.

From: Tanner: Westport, Massachusetts, USA