Owner JigRig Weighted Hook 2pk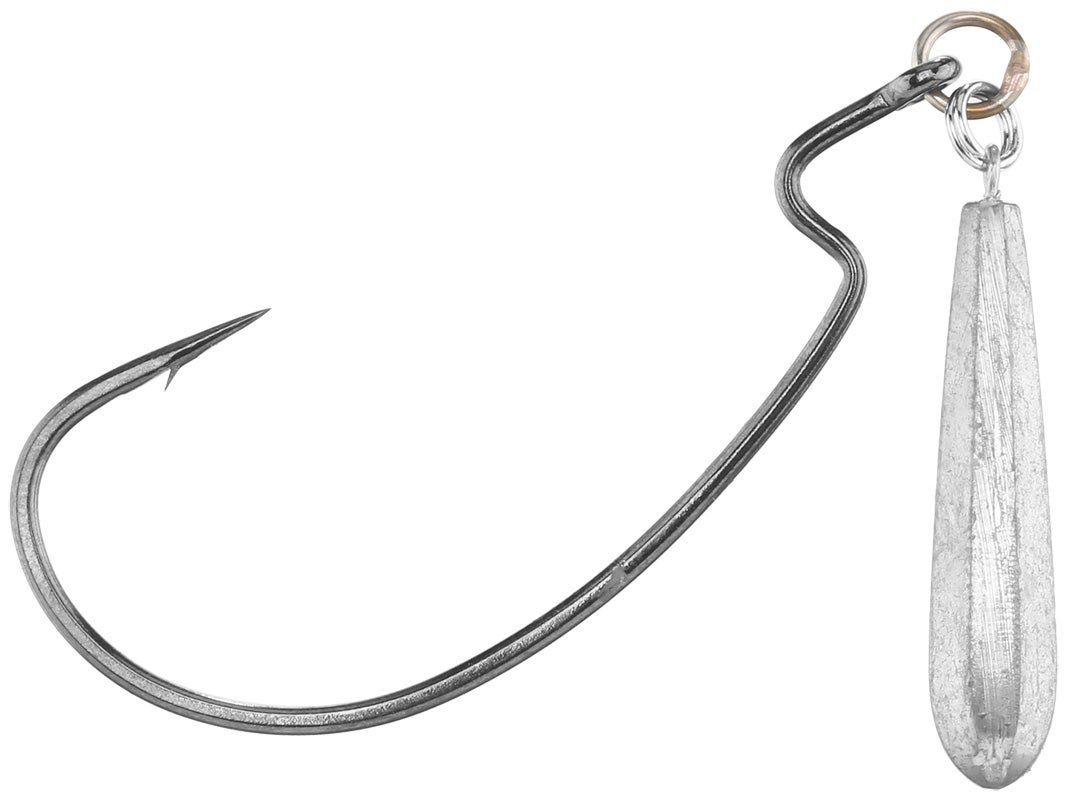 The Owner Jig Rig is the ultimate tool for fishing soft plastic baits along the bottom. Its slim-profile lead weight drops straight down below your bait, penetrating vegetation and allowing you feel the bottom. Then, as you slowly retrieve the snagless rig over bottom contours, your bait, rigged on a hook that pivots independent of the weight, freely moves about, tantalizing even the most wary bass. With the weight leading the way, the compact profile of this rig also allows for longer, more accurate casts, and weights can easily be removed and added to the split ring without re-tying line or re-rigging bait. The Jig Rig's light wire hook (attached to a solid ring) features an extra wide gap, Z-lock shoulder bend, Super Needle Point, and Black Chrome finish. Available in a range of weights to help accommodate changing fishing conditions, the Owner Jig Rig will take your fishing to the next level.
Place Your Order
More From Owner Terminal Tackle
Customer Reviews
Comments: I really like the added action that they seem to provide (or rather allow), but they seem to get hung up on everything. I use nothing but Owner hooks but these hooks are rather on the light side and seem like the would straighten fairly easy. will use the ones I purchased but doubtful I will re-order.
From: Jeff: CA 2/2/15

Comments: Love this product! Match it up with Strike King Rage Craw and this is magic for Smallmouth Bass. I've tossed it into weedbeds and over humps and the Smallies hammer it. Great rig!
From: Dave: Brockville, Canada 3/4/14
Comments: great presentation on rocky bottoms to llok like a crayfish and is very accurate while flipping

From: Matt: auburn alabama