Owner Wounded Minnow 3.5" 6pk - $5.99
Perhaps the most versatile bait in the Owner Soft Plastics lineup, the Owner Wounded Minnow can be rigged and fished a multitude of ways. The most unique way to rig it, however, is with the Owner Wacky Jig Head on and through the side of the bait. By nature, all baits swim toward the angler when twitched, but not the Wounded Minnow. When rigged on the side and twitched, the Nervous Minnow swims 90-degrees (sideways) from the angler. This allows the Wounded Minnow to be stealthily swam into areas that were previously unreachable. Available in several proven colors and loaded with Owner's Tasty Scent, the Owner Wounded Minnow can also be rigged Texas-style and with traditional leadheads.
Comments: So impressed with this bait. At 1st I was like a buck a bait? Let me tell ya, well worth it. So lifelike to the touch. In the water even more so. Rig it on a wacky jig head and get ready.

From: Mark: Spokane, WA

***Note: If you have questions about this product or need assistance with an order please email your questions to info@tacklewarehouse.com
Color:
Ayu
View Large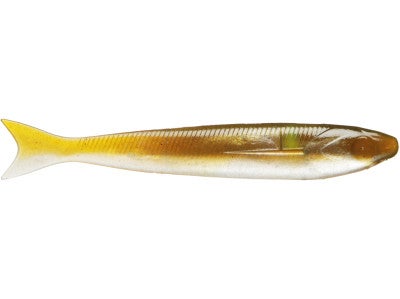 5 Available Colors
More Owner Soft Baits