Gambler Cane Toad 4"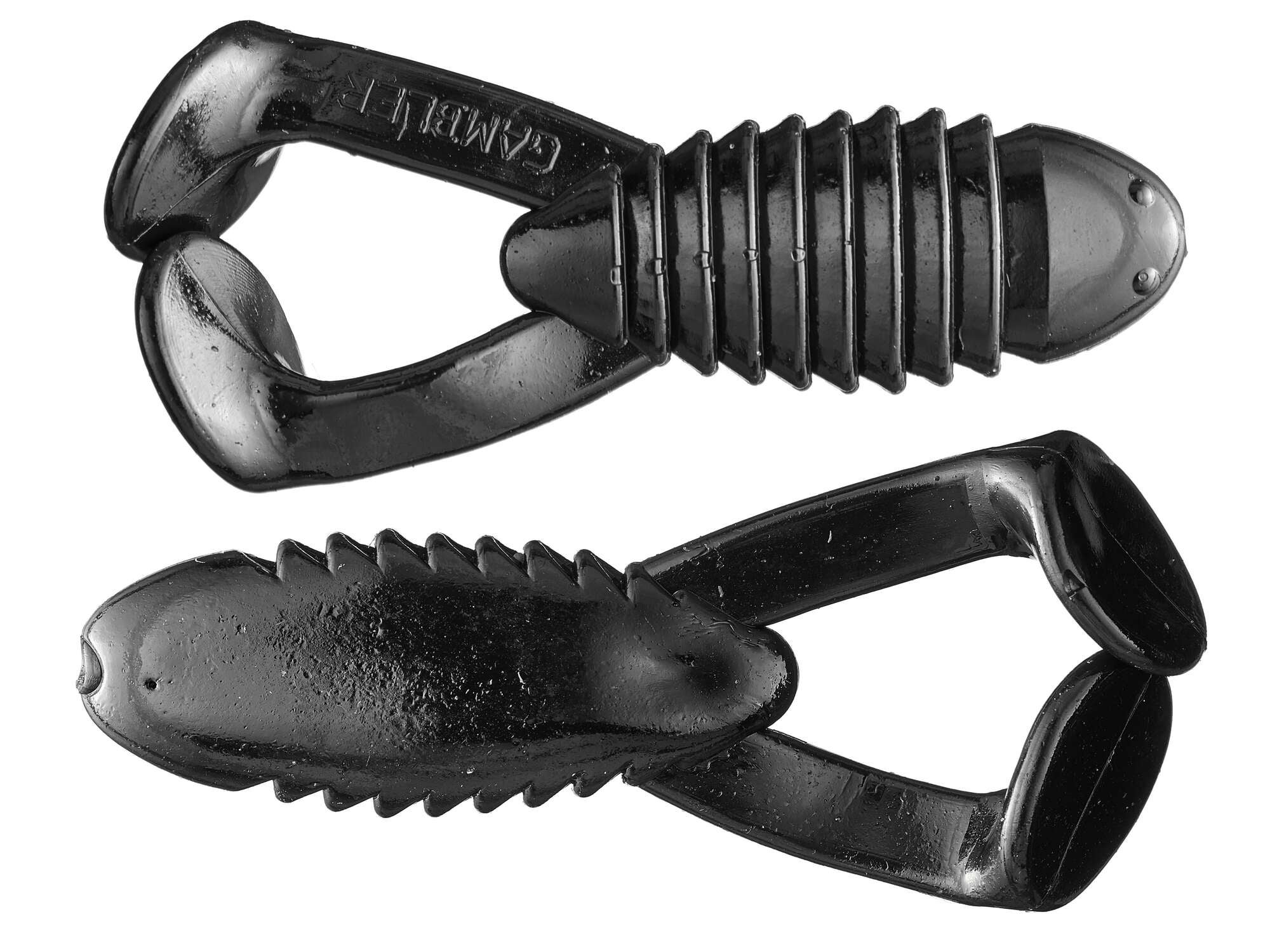 The Gambler Cane toad has been responsible for putting money in a lot of tournament anglers pockets. The Gambler Cane toad offers a very unique swimming action. The wide body along with the front facing ribs and booted legs give this bait a different sound than all other soft plastic frogs on the market today. Tie on a Gambler cane toad and see why this frog has become the go to soft plastic frog bait of pro anglers and weekend anglers alike.
Chris Lane used the Gambler Cane Toad rigged on his Gambler Double Trouble Toad Hook to take the win at the 2010 Bassmaster Open at Lake Okeechobee in Florida.
9 Colors
More From Gambler Soft Baits
Customer Reviews
Comments: Works well for flipping. Lots of flapping action from the legs but the legs, they're too soft & tear-off way TO quickly. Basically it's a one fish bait like the senko.
From: Daniel: Dallas, TX 9/11/16

Comments: Got the Lane Toad color puts out a lot of flash. I fish these when its windy and horny toads when its calm.

From: Donk
Comments: WOW... I fish heavly pressered lake and this is the only frog, no, the only topwater they will hit. i love it i hooked a huge fish from the fell and pull and glimpes of him i got ill bet he was over 6 probably closer to 8, anyways get some and good luck.

From: DjRungnastay: San Jose, Ca
Comments: Hands down, the best buzzin frog on the market! They make so much commotion on the surface, I think that is the key on why these are so great. I pair mine up the the Chris lane double trouble toad hook or I've also fished them with a 5/0 ewg. I've caught 27+lbs on this bait in a single day. They work!

From: Brad: Lakeland,fl

Comments: This frog has no compition by far the best...ghost shad an pepper grass are my fav colors key lime was awesome but the stop making that color...I fished a gambler tornament couple years ago an this was the only bait I had in the boat an placed 8th of 81

From: Curtis: Niles, OH

Comments: Want to put more fish in the boat with a buzz frog.....Use the Gambler Cane Toad. Because of it' size (thin) the hook up rate is much better than most others.....Trust me! Great lure.

From: Dick: Sterling, IL

Comments: Awesome frog! Great swimming action and smell on these things.

From: Nic: Birmingham, AL

Comments: great frog fished it over some vegetation mats and boom got me a solid fish will be buying more in the pepper grass color

From: Robbie: FL

Comments: great toad that really works in the grass. i recomend it in a pepper grass colour

Comments:I got the pepper grass color because its natural... When you get this bait, the smell of the garlic will overwhelm you! That smell won't come off this bait! Its a great frog..I recommend using a 5/0 Zoom Horny Toad hook or 4/0 if you can...anyways this is a great frog and you'll be happy when you get em!
From:Buzand: Castaic Lake, CA