Zoom Big Salty Chunk 5pk - $2.39

The Zoom Big Salty Chunks will add bulk and movement to your jig just like a pork chunk. Plastic chunk trailers for jigs have been an easy, inexpensive and effective substitute for pork trailers for years. The tough plastic of the Zoom Big Salty Chunks stay on the hook well and the great Zoom colors will match most popular jig colors. Try different colors on your jig for new appearances and contrasts. Adding a Big Salty Chunk to a spinnerbait will add bulk and enable you to slow down the retrieve speed. No matter how you use these baits, make sure you have a good selection for changing weather and water conditions.
Comments: Probably my favorite trailer. Would like a few more per pack as the appendages don't hold up great. But it really helps slow the fall rate and adds a good amount of weight to your jig. I typically am not looking for a lot of added action when I am pitching jigs. I just want a slow, non gliding fall. I typically switch to a tube (for gliding) or creature if I think they are looking for a more active bait.

Comments: Got a pack of these and they give the jig a little action but not much I like there speed craw more

From: Dylan: CA

Comments: Simple but effective. Sometimes they aren't looking for all that flapping.

From: Joffrey: Canada

***Note: If you have questions about this product or need assistance with an order please email your questions to info@tacklewarehouse.com
Color:
Black
View Large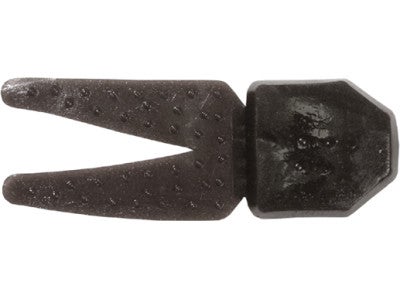 More Zoom Trailers