Gamakatsu Treble EWG Hooks Red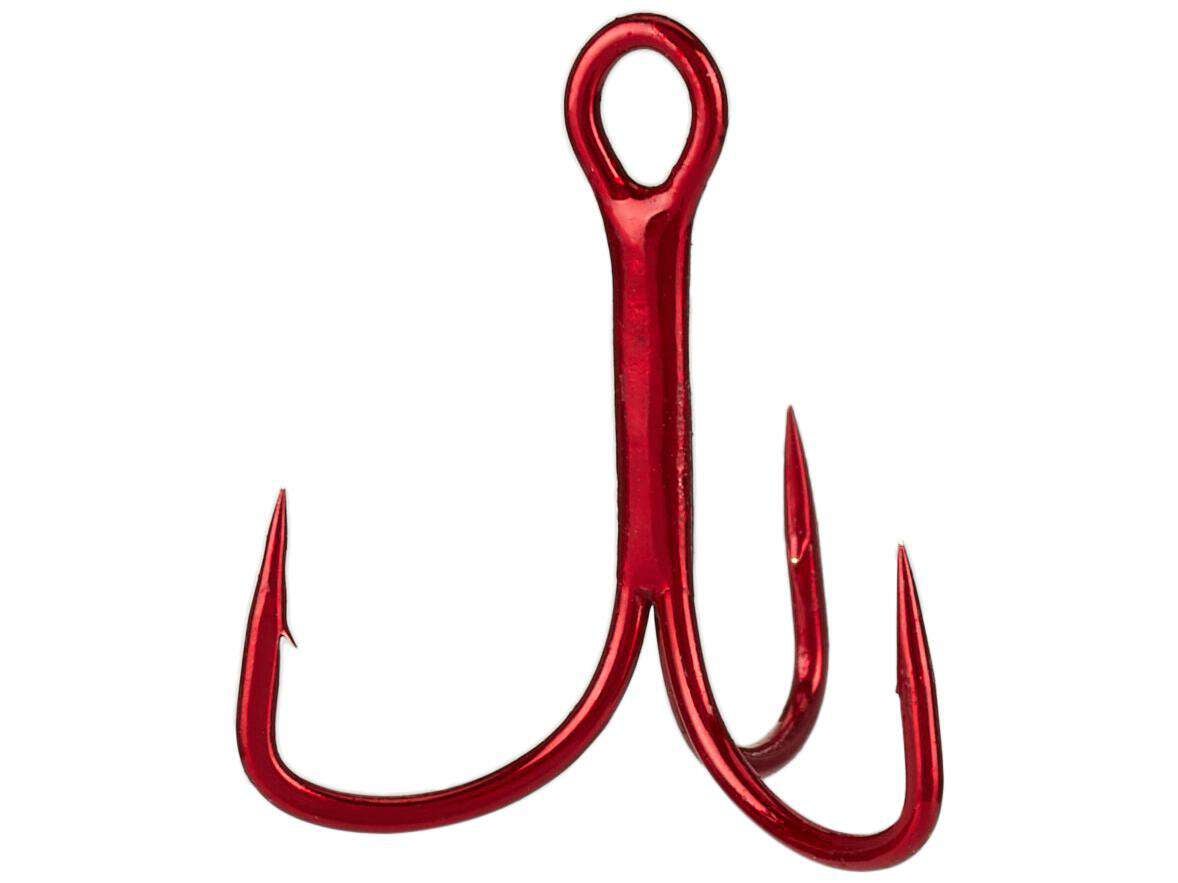 Treble hooks are necessary for any lure that can be attacked from different angles by a bass. These hooks from Gamakatsu are extremely sharp and very strong, so they will not straighten out. These hooks are Red finished to imitate a bleeding bait fish. The extra wide gap design will allow deep penetration of the point in a bass' mouth and help hold the fish as it tries to shake out your lure. When you are throwing crankbaits, ripbaits, and other hard baits, it is very important that the hooks be as sharp as they can be so that any touch by a fish will stick and give you the chance to set the hook. Theses hooks are that sharp.
Place Your Order
More From Gamakatsu Treble Hooks
Customer Reviews
Comments: We started using these hooks with live shrimp under a popping cork for speckled trout near galveston, Tx. Right away we noticed more bites than on other hooks rigged and baited the same way. In addition, we also noticed our catch to miss ratio go way up. Within an hour, every rod and reel on the boat had a red EWG #6 hook on it. It was amazing to me, considering I have never found a hook to make that much of a difference. The fish literally wore the paint off of them!
From: Chris: Bayou Vista State, TX 11/30/14