Heddon One Knocker Spook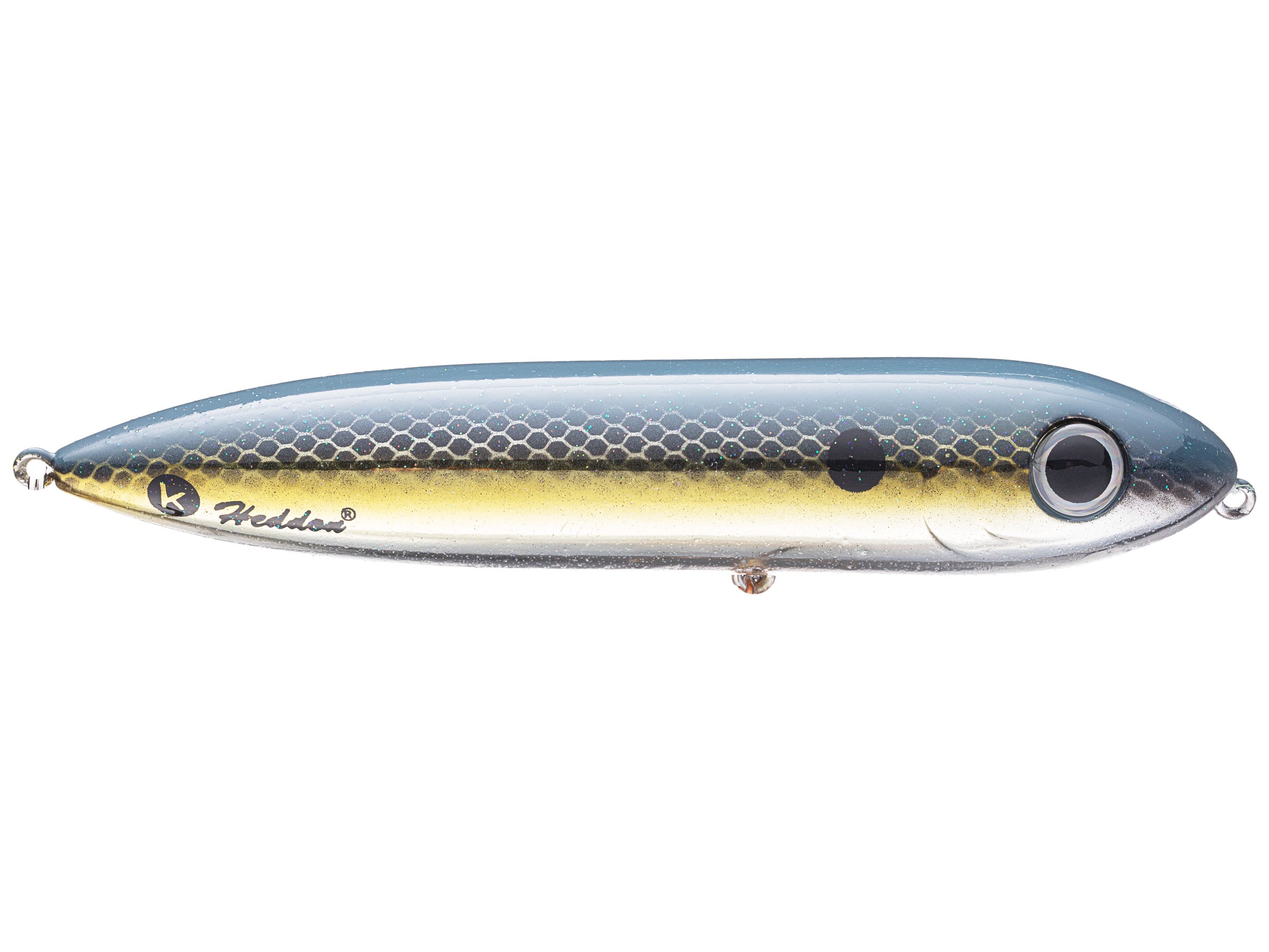 The Heddon One-Knocker Spook takes Heddon's proven "spook" design one step further by adding a single tungsten rattle contained inside a specially designed sound chamber. The sound chamber actually intensifies the distinctive 'thump' that one-knockers produce, generating added attention from bass lurking below. The Heddon One-Knocker Spook also walks-the-dog even easier thanks to position of the new rattle chamber in the lure's body. Available in a variety of bass attracting colors, the Heddon One-Knocker Spook is a new take on a legendary design and still a great choice when the topwater bite is on.
| | | | |
| --- | --- | --- | --- |
| Heddon | Length | Weight | Class |
| One-Knocker Spook | 4-1/2" | 3/4oz | Surface |
6 Colors
More From Heddon Topwaters
Customer Reviews
Comments: this lure will get completely demolished by BIG smallmouth also, its extremely effective when bass are scatterd on flats and points it draws them in from a mile away!
From: Shawn: San Diego, CA 2/14/16

Comments: Great lure. Calls em up from the deep and front hook hardly ever fouls on yer line. When they really want it you'll catch two bass on one cast! Bone Color.
From: John: San Diego, CA 6/15/14

Comments: What a Great top water lure.My favorite overall lure. Late in the evenings and early mornings. Awesome bait a MUST HAVE LURE.

From: Danilo: Miami, Fl

Comments: It's no secret that these are the best bang for the buck when it comes to topwater lures. Straight out of the package they come stock with Mustad Triple Grip hooks in size#2. There's no freshwater bass that can bend these hooks. It should be noted that these are 2X strong wires because I purchased some Mustad Triple Grip hooks that were labeled as 1X to replace the hooks on my other hard baits but found out that the gauge on the 1X were not as thick as the ones found on these One Knocker and Rattlin Spooks. One last thing, the finish on the Foxy Momma and Foxy Shad patterns are ridiculously durable. I haven't changed the original hooks that came with them, still sharp and rust free. I have 3 seasons and somewhere between 250-300 largemouth bass on them and so far there's very little sign of wear and tear. I always buy one or two just for the heck of it every time I place an order with Tacklewarehouse.

From: MaxZmus: San Diego, CA

Comments: makes a "fapping" sound the big one's just can't resist

From: fapful: NE

Comments: hands down the best topwater bait on the market i love this bait and u will always find one in my tacklebox! I have so much confidence in this bait when i go to a lake i have never fished before then i will throw spook if the conditions are right for a topwater and it always pays off for me.

From: Travis: USA

Comments: I caught a 6 pounder on this bait, it walks the dog like no other it's amazing I love it it may be cheap but to me it's priceless.

From: Jared: USA

Comments: One of the greatest topwater baits ever, now improved. With the proper loop-knot and technique, bass with strike this bait very hard. i have caught bass in west palm beach/Pa/lake champlain with this bait. Sometimes i get it walking on touchdown and other times i will pause b4 moving. great bait for large flats and between docks. when used at 6pm in the summer...can be deadly. experiment with different retrieves and cadence. :)

From: Todd: Valley Forge, PA