Mustad KVD Elite Round Bend Treble Hook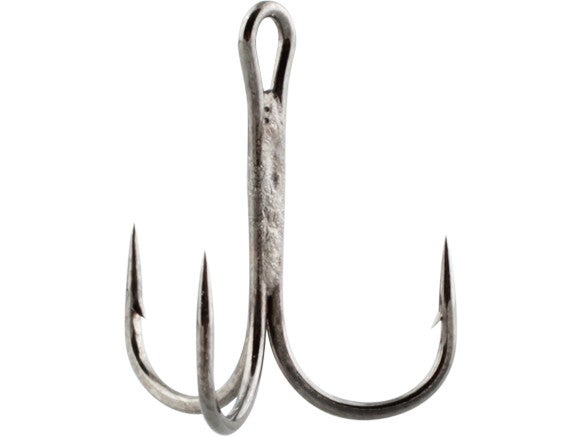 Designed closely with mutiple Bassmaster Classic winner and AOY, Kevin VanDam, the Mustad KVD Elite Round Bend Treble Hooks feature a standard wire diameter and standard shank length. They are a great choice for topwaters, jerk baits, finesse and suspending baits, or any application when a hook with heavier wire can throw off the balance and action of the bait. The are also ideal for larger baits, where trebles with longer shanks help increase the distance between the hook point and lure body, providing increased hook ups. Available in a range of sizes, the Mustad KVD Elite Round Bend Treble Hooks are the same hooks Kevin VanDam uses to dominate the highest levels of bass fishing.
TR58NP-BN
"The trebles have made all the difference in my ability to win back-to-back Classics and Angler of the Year titles. In the last year alone, I've won more than a million dollars using these hooks. In both Classic victories, I never lost a fish. The hooking and holding ability of this treble design is by far the most advanced I've ever fished," - Kevin VanDam.
Place Your Order
More From Mustad Treble Hooks
Customer Reviews
Comments: Not the best product, I've used these a couple times on my jerkbaits & every time they seem to bend out this is in the #4 size on a lucky craft pointer 100. i don't think a 3lb fish should be bending a hook out 45 degrees.
From: Sean: Ontario, Canada 3/18/16