Mustad KVD Elite Series Triple Grip Treble Hook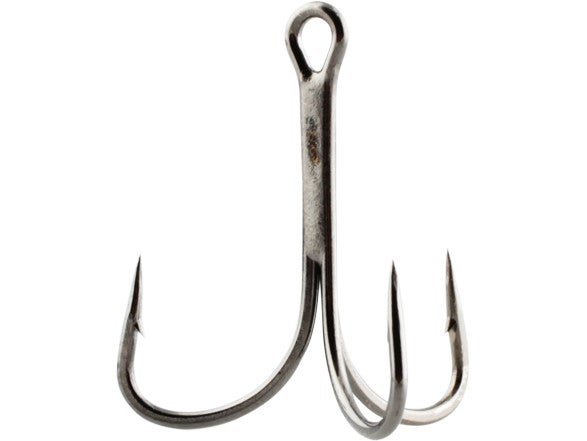 The Mustad KVD Elite Series Triple Grip Treble Hooks were designed closely with multiple Bassmater Classic champion and Angler-of-the-Year, Kevin VanDam, to deliver the ideal balance of hooking and holding power. The unique shape of the hook is intended to "lock" the fish into the elbow bend, making it harder for the fish to throw the lure. The design also widens the hook gap, and angles the hook points more toward the shank. This provides an optimal angle for maximum impact and penetration, while also making the hook less prone to snags. Available in a range of sizes, pick up a pack of the Mustad KVD Elite Series Triple Grip Treble Hooks today - the same hooks KVD uses to dominate the highest levels of competitive bass fishing.
TG58NP-BN
"The trebles have made all the difference in my ability to win back-to-back Classics and Angler of the Year titles. In the last year alone, I've won more than a million dollars using these hooks. In both Classic victories, I never lost a fish. The hooking and holding ability of this treble design is by far the most advanced I've ever fished," - Kevin VanDam.
Place Your Order
More From Mustad Treble Hooks
Customer Reviews
No customer reviews have been added yet! Be the first to write something about this product.