Original Rooster Tail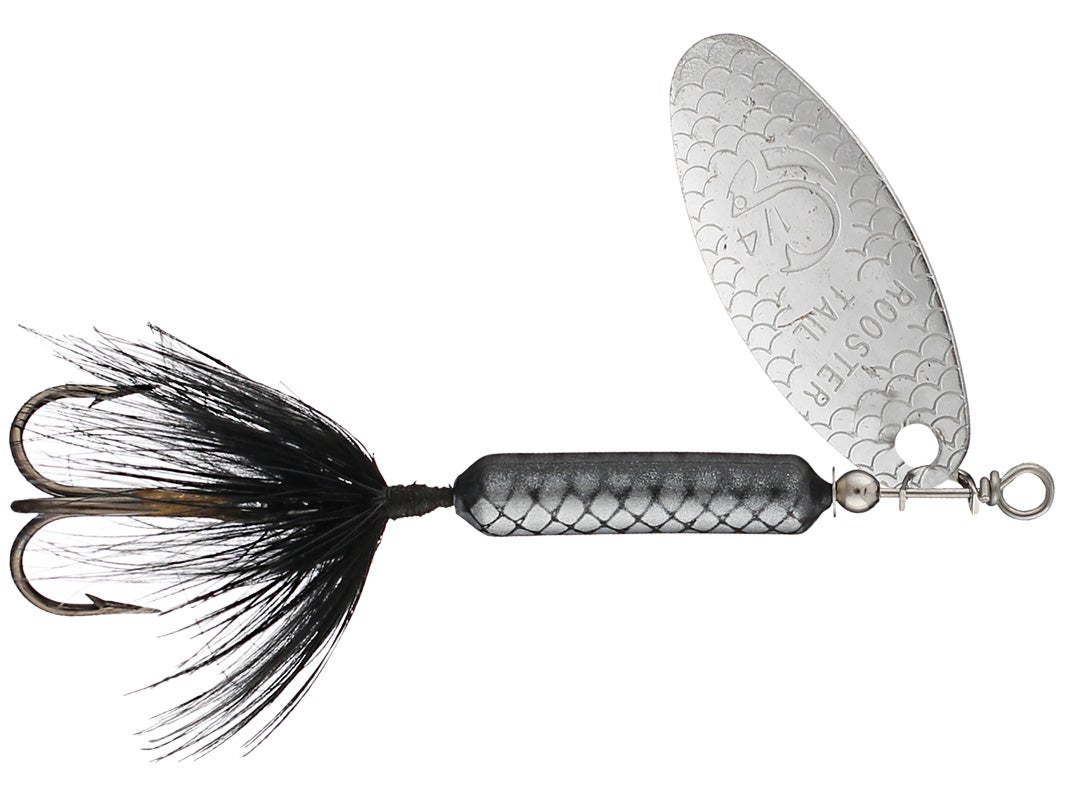 Since the 1950's, the Original Rooster Tail has earned a reputation as one of the most productive and versatile lures in the world. Capable of catching everything from bass to salmon, the Original Rooster Tail features a number of unique characteristics that not only get fish to bite, but bite hard.

Starting at the front, the Original Rooster Tail is fitted with a bright blade that tempts fish into striking when nothing else will. Designed with a cylindrical body, the Original Rooster Tail is precisely weighted to make it cast easily and consistently. At the rear, the Original Rooster Tail is complete with a super-soft hackle tail that gives it a natural pulsating action. Armed with a sticky-sharp treble hook, the Original Rooster Tail delivers proven performance that will make a great addition to every one of your tackleboxes.
8 Colors
More From Rooster Tail Bladed Baits
Customer Reviews
Comments: My favorite Inline spinner for trout at the local streams. It's not just a trout lure, these things are true multi-species slayers. From Muskies and Northern Pike down to Bluegills & small Brook Trout.
From: Chris: Eau Claire, WI 1/25/16