P-Line Line Spooler Assistant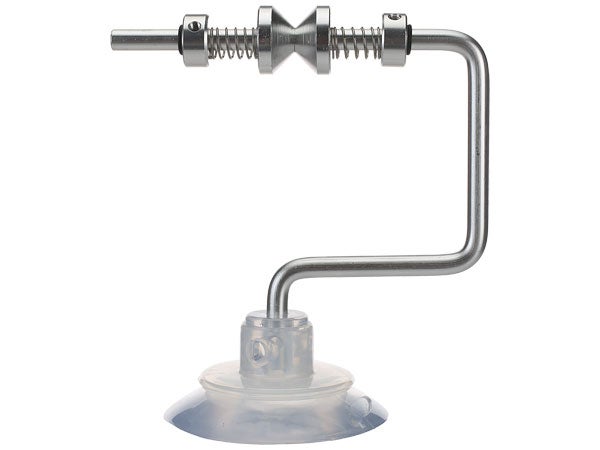 This spooler assistant from the makers of P-Line is perfect for those times when you need a quick refill or you need to spool all your rods. The lower section has a suction cup that will stick to the side of your boat or your work bench. This assistant will fit up to 1/4lb spools. The tension can be adjusted so you can make sure your line is always tight. This is a great item to have one in the boat and one at home.
More From P-Line Accessories
Customer Reviews
Comments: This works great. Stick it to the back glass of your pickup and you're golden! I got mine to stick to my tailgate as well. You can even get it to stick to your fiberglass boat if it is as smooth as my Ranger gel coat. Works great! Put the spool of line in the vertical position for baitcasting reels and horizontal position for spinning reels.
From: Joey: Illinois 1/27/17
Comments: Needs a very smooth surface to stick, granite/marble/glass counter-tops would work well. I re-line in my garage so i have my jewelers anvil held to my workbench, with a clamp, with this suctioned to it. Make sure the nut on the base is tight or the armature will move. IMPORTANT the positioning of this is intended for baitcasters. To spool spinning reels you will want the spool facing vertically. Just chuck this in a vise with the arm pointing up and your good to go.
From: Joe: Abington, MA 8/6/16

Comments: I cant seem to stick this thing anywhere. it stays stuck for about 5 reels of the handle then its unstuck
From: Mike: MA 7/24/16

Comments: Works great. Will sometimes wrap around spring but as long as you keep tension it works fine. Keeps good tension while spooling and suction cup holds firmly. It can hold the larger 12#/1000yd spools too.

From: HmoobYaj