Strike King KVD 8.0 Magnum Squarebill Crankbaits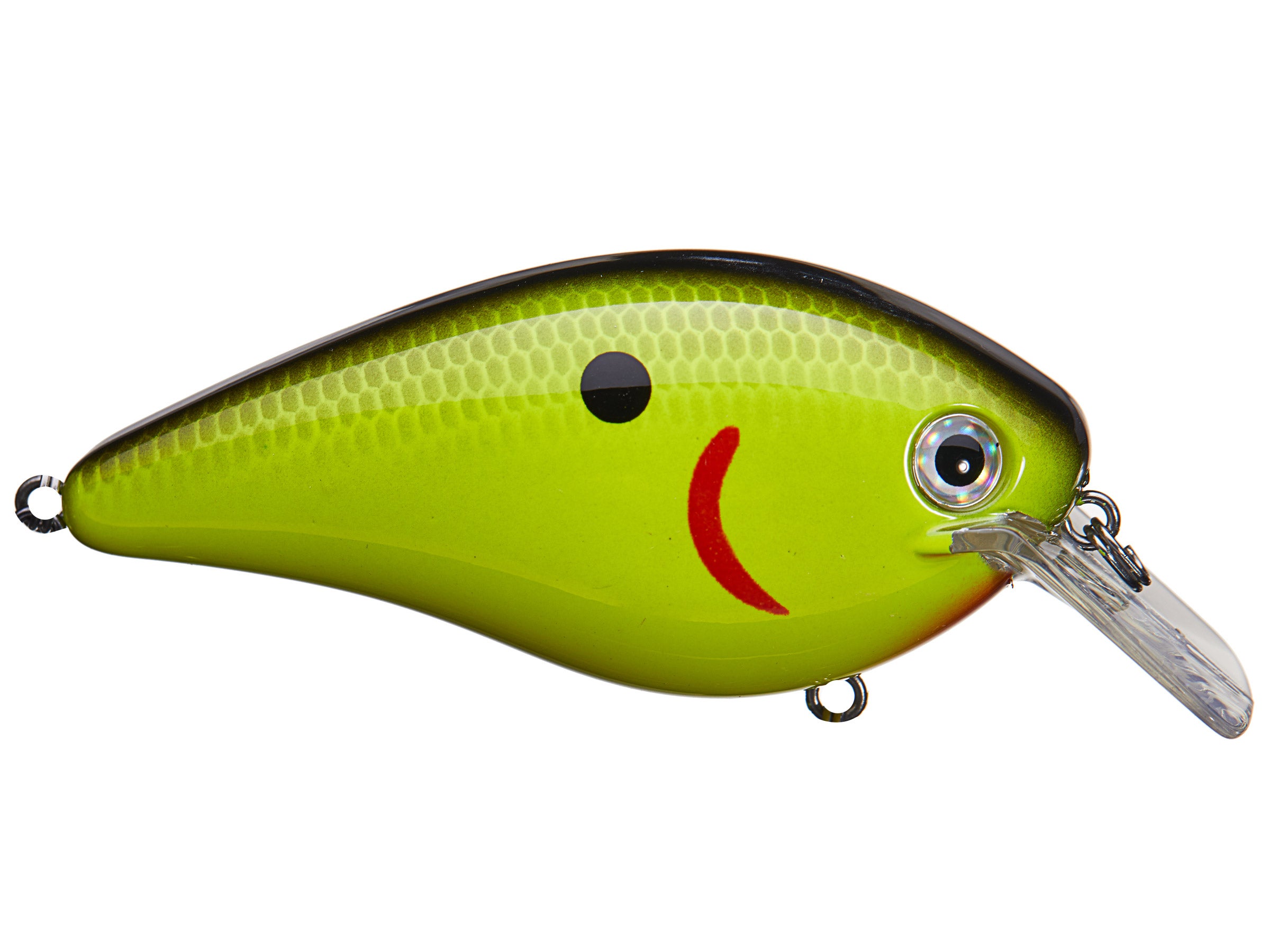 It's no secret that big lures catch big fish, which is why Strike King has developed the Strike King KVD 8.0 Magnum Squarebill. Much like the smaller versions, the Strike King KVD 8.0 Magnum Squarebill employs the same erratic wandering action that was specially developed by Bassmasters Elite Series all-time money winner, Kevin VanDam.

Aimed at catching those extra-hungry kicker fish, the Strike King KVD 8.0 Magnum Squarebill delivers excellent deflections and reaches its desired depth quickly. Offered in a number of detailed colors, the Strike King KVD 8.0 Magnum Squarebill offers a king-sized profile that is perfect for targeting large fish holding in shallower water.
| | | | |
| --- | --- | --- | --- |
| Strike King | Length | Weight | Depth |
| KVD 8.0 Magnum Squarebill | 4-1/2" | 3/4oz | 3-7ft |
16 Colors
More From Strike King Hardbaits
Customer Reviews
Comments: Great Bait! First cast on a roadbed, boom, 5lber inhaled & was hooked good too. Not too bad casting this beast, blows any lucky craft out of the picture. Like others are saying, small fish love this thing to too. Awesome bait. Just like all other strike king products.
From: Samuel: IA 4/28/16

Comments: Great lure. Not especially much to look at, but works extremely well. Have caught a number of BIG fish on lure. Caught a 12 1/2 pound bass yesterday on lure. a winner in East Texas.
From: Rick: Marshall, TX 2/21/16

Comments: Really good results with the Natural Bream. Fish on on the second cast ever but lost him at the boat. Boated one two casts later. This has become one of my "go-to" cranks. Originally fished on a heavy action custom crankbait rod and more recently on an Abu Veritas 7'11" Winch rod. Casts a mile. Runs true. Deflects and "grinds" well. Big, sharp, strong hooks. The bait is tough as well; I've bounced it off rocks and accidentally used it as a fender for my kayak a couple of times. The finish is chipped but the lip & body are still perfectly intact. Finally don't think that the "fun" fish are scared away by the size of this bait. Pretty much all of my catches have been in the 1.5-2 lb range (pretty standard for the lake I fish the most).
From: Rich: Las Vegas, NV 8/20/15

Comments: The Strike King KVD 8.0 Magnum Squarebill is a beast hunter! Armed with jaw dropping, mouth watering colors, this bait is visible to those slayers lying in heavy cover. Twice + as large as a Lucky Craft 3.5, it searches for its' next victim. Once you get over your fear of large lures, try the Lucky Craft SKT Magnum 105 Mag MR(shallow runner), or the Lucky Craft SKT Magnum 110 Mag MR (medium/deep runner). These giant baits complete the smorgasbord of the food chain!
From: William: Thomaston, GA 1/16/15

Comments: Just received my first 8.0 in the summer sexy shad and wow, what a big crank bait. I can't wait to try it on one of my favorite lakes where I know there are monster shad and bass just waiting to eat them.
From: Josh: Kansas City, KS 12/21/14

Comments: this square bill screams eat me,or get out of my way! Great size and runs true out of the box. Fish it with a med heavy muskie rod to thunder it thru the wood and hang on!
From: Ken: USA 10/23/14