Z Man Finesse Shroomz Jig Head 5pk - $4.99

Perfect for tough bites and finicky fish, the Z Man Finesse Shroomz Jig Head offers a smaller version of the original Z Man Shroomz Jig Head that's loaded with bite-sized appeal. Designed with a mushroom-shaped head, the Z Man Finesse Shroomz Jig Head is the go-to choice for a number of lighter techniques, including the increasingly popular Ned-rig.

Built with a welded wire baitkeeper along the shank, the Z Man Finesse ShroomZ keeps soft plastics securely in place cast-after-cast. Finished with a razor-sharp black nickel hook, the Z Man Finesse Shroomz Jig Head allows anglers to scale-back their presentation and still produce big results.
Color:
Black
View Large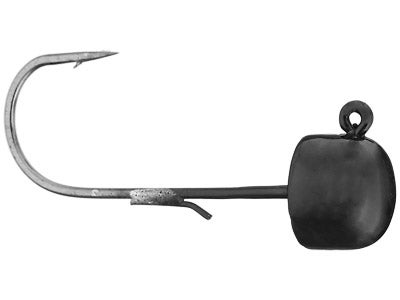 More Z Man Terminal Tackle
Comments: Got these out of a mystery tackle box 2 months ago. Kinda shrugged them off as something I wouldn't use. Went to elk horn creek near Frankfort, known for being a amazing small mouth creek. Water was the clearest I've ever seen, could see down 3-4 feet. Through a few other baits starting off, crank baits, zoo horny toad, and really got nothing. Decided to through on something different. Pulled out the ned rig, and holly crap my day went from starting off bad. To the best day I've had on the water in a very long time. Caught 22 small mouth, 1 large mouth, and a fat drum. All on the ned rig! What was a disappointment. Is now my go to bait in the creeks. Gonna try it in a few lakes too.
From: Mike: Louisville, KY 5/24/15

***Note: If you have questions about this product or need assistance with an order please email your questions to info@tacklewarehouse.com