Zoom Ultravibe Speed Worm 15pk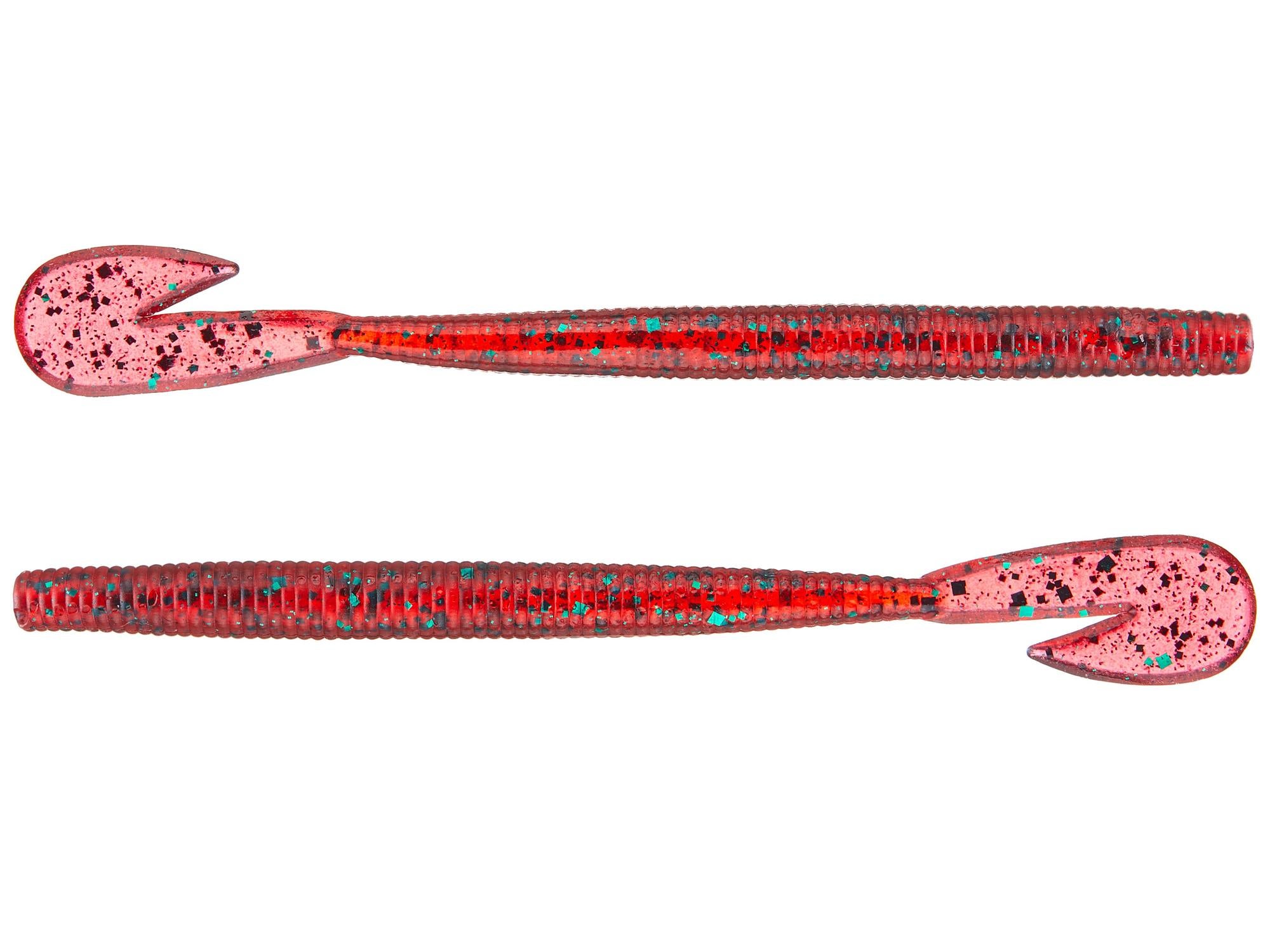 The Zoom Ultra Vibe Speed Worm was designed to trigger bass' predatory instinct. It features the realistic look and action of a worm, combined with the Ultra Vibe Tail for maximum water disturbance. Very versatile, you can buzz it on top, swim it below the surface or rig it Texas or Carolina style - the tail will elicit strikes when others don't. Like all Zoom baits, each UV Speed Worm is made with soft, life-like plastic that is salt-impregnated for extra bite-holding power.
16 Colors
More From Zoom Worms
Customer Reviews
Comments: Not sure why, but on certain bodies of water, this things kills. Then again, I have been to other places where the fish wouldn't touch it. Weird. I always have these in the boat though...they catch decent sized fish. Like the kind you weigh in and get you paid.
From: Jay6: USA 10/9/14

Comments: This is a great worm! i have caught several bass on it. My favorite color is California 420. I rig this on 12 lb mono with a 1/4 oz bullet weight and a 4/0 EWG hook. I do have one problem that is: the tails do rip easily, its just the way the tail is cut. But other than that it is a good worm and i recommend that you try it. Buy more than 1 pack, you will run out.
From: Colin: MA 8/23/14

Comments: This worm helped me catch the biggest bass I have ever caught. I was fishing with the watermelon one and got hits 3 out of 4 casts. Then later I switched to the blue sapphire and I caught my personal best.
From: Terrel Peterman, AL 3/23/13
Comments: Totally awesome bait! Rigged it wacky last April and caught 22" bass in a reservoir. Rigged it Texas style, both weightless and with screw in bullet sinker, and fished it in a shallow grass filled lake at various speeds. Caught two more 22" bass and many smaller. I use green pumpkin in low light and watermelon red in bright light. Anxious to use it on different waters this coming season.
From: Dave: Virginia Beach, VA
Comments: Totally versatile worm. You cant fish it wrong, bro. Red Shad/Green is always out of stock for a reason!

From: Meatwad: Lovin my haters

Comments: pretty dope worm. pick a pack of your fav color and get to chuckin. probably dang near impossible to fish this one wrong.

From: MISHAP: one up, three over
Comments: I had a tournament this past weekend, on John's lake and i won second place using this worm in watermelon red catching a 4 pound bass. This is my favorite bait out on the market!

From: Kyle: Leesburg, FL

Comments: I think this is the most underappreciated bait on the market today. After fishing many lakes in different states and in virtually every condition this worm has proved itself time and time again. I'd even go as far as saying that its the best dang worm out there. It has an action the big bass simply can't resist. At night try rigging it with a tungsten and 2 glass beads, simply slow roll it along the bottom making sure you hit the bottom and HOLD ON! They hammer it. This worm is also a great swim jg trailer

From: Taylor: Nashville, TN

Comments: best bait ever!!!!! caught 2 1 pounders and 2 3 pounders and a half a.... and a four!!!!!

From: Jace: Newnan, GA

Comments: This is a BIG bass bait! I have caught 4 bass so far since I bought these: 6 lbs, 5 1/2 lbs, 5 lbs, and 3 lbs. I burn it fast over lily pads and bass annihilate these baits! If you haven't fished one yet you need to, especially during the summer months. Add this one to the list of Zoom baits that work!

From: Craig: Land o Lakes, FL

Comments: Another winner from Zoom. Here in my local Florida (Central) ponds and lakes, I usually have the best success with the Watermelon colors - E.g. Wat Red, Wat Candy Red, and Wat Gold. They work, and I fish them a variety of ways - E.g. Wacky, Light Texas Rig, etc... I'll often switch from Brush Hogs to these if they aren't hitting the brush hogs (Reg or Baby Brush Hogs). Can't go wrong with a few bags of these in your kit. There are some days when these are all the bass will bite.

From: Shawn: Tampa, FL

Comments: this bait is awsome! its very versatile and has something tht the fish love. this bait i fished all day in a tournament and caught me fish all day so this is in my tackle box 24/7!

From: Jacob: Lakeland, FL

Comments: However you fish it, it'll catch bass !! Burn it weightless on the surface or use it texas rigged or wacky... It doesen't matter... It works !

From: Fab: France

Comments: This worm has caught me 100's of bass.

From: James: Orange Park, FL