Bait Button Dispenser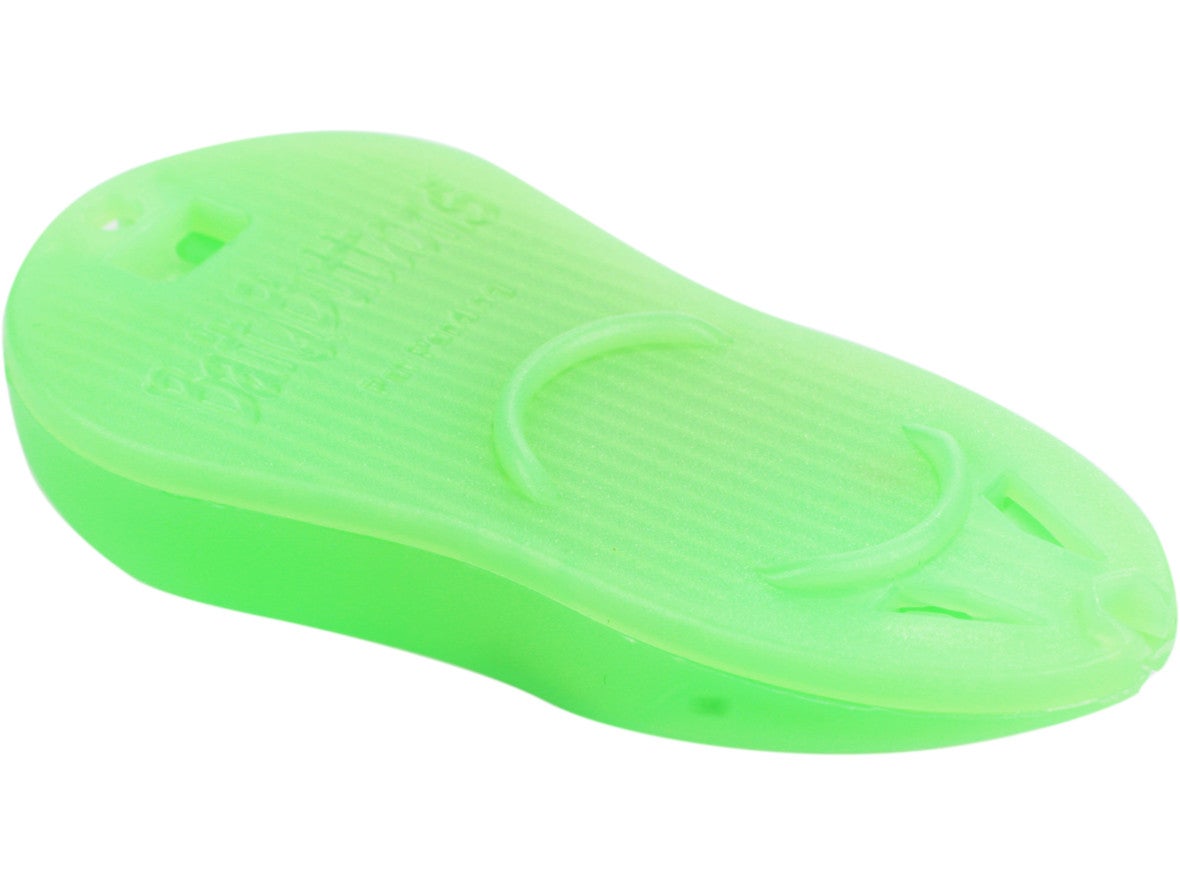 Bait Buttons keep your bait in proper position on the hook - "because presentation matters" - and the Bait Button Dispenser allows you easily place them on the hook.
Perfect for bass, steelhead, salmon, trout and other game fish, Bait Buttons hold your plastic worms, trailer hooks, drifting bait balls and live baits in place.
How to Use the Bait Button Dispenser:
1. Hold with the slot end down and shake like a salt shaker until one Bait Button falls into the "loading zone" in the groove area.
2. Lay the hook against the "V" shaped guide at the groove end with the hook point facing down.
3. Push the hook down and through the center of the Bait Button
4. Pull hook out through the groove with the Bait Button on the hook
5. Slide Bait Button up the hook to hold bait in place.
Don't forget to check out the Bait Button Refill Bag for all your Bait Button refill needs.
Click the logo to read their review.
More From Bait Button Accessories
Customer Reviews
Comments: Bait buttons are fast & easy to affix to hooks. They keep finesse worms like Roboworms from flying off the hook when casting them with drop shot rigs. Just hook the worm through its nose & then peg it by attaching the bait button to the hook & pushing it up to the head of the worm. It pays for itself in saved worms and lost time replacing worms on the hook & it reduces the hazard to fish posed by plastic worms in the water.
From: Vince: Tuscon, AZ 3/25/16

Comments: The Bait stays in place, especially with a dab of super glue between the button and soft plastic. Works best on small to medium diameter hooks. They're worth the money.

Comments: These things actually work! Beats using a toothpick through the plastic lure and hook eye to keep the bait from slipping down the hook shank. Try them... they work for me.