Bait Button Refill Bag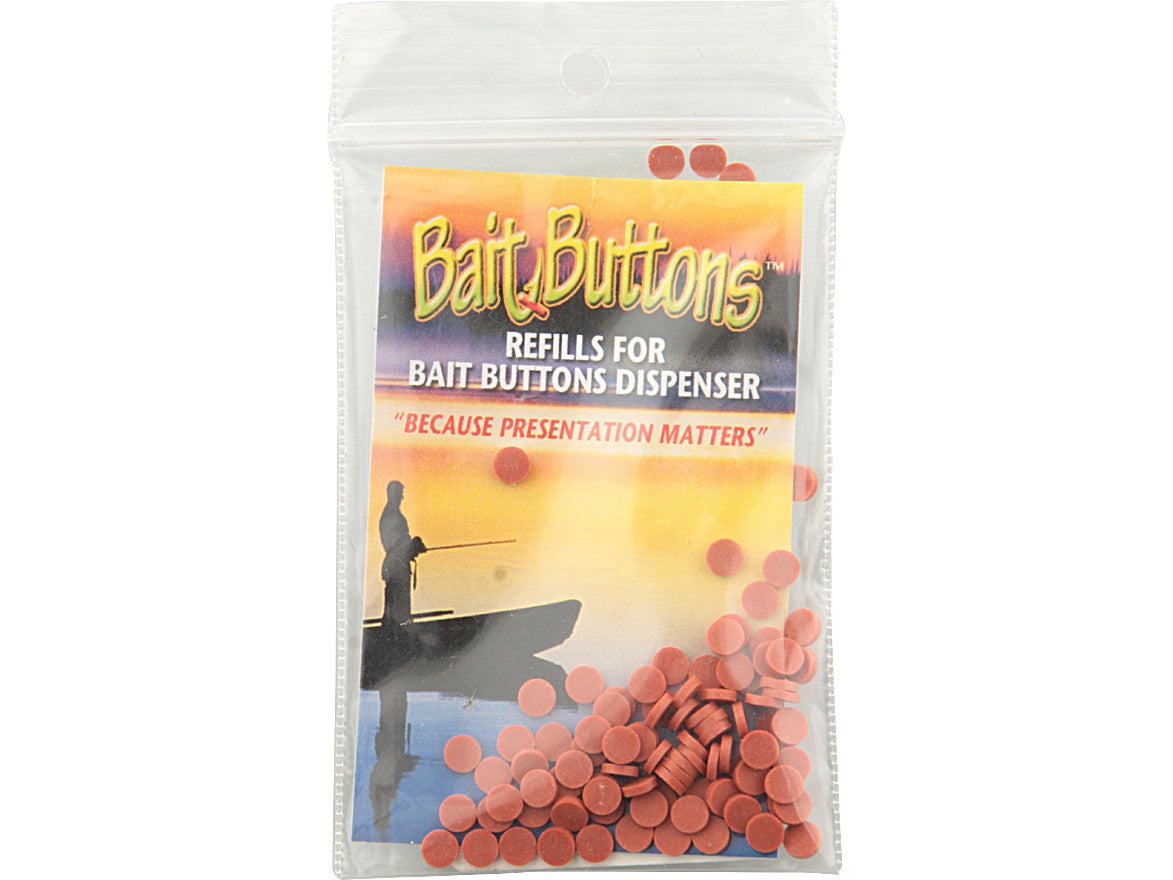 Bait Buttons - "because presentation matters"
Bait Buttons keep your bait in proper position on the hook. Perfect for bass, steelhead, salmon, trout and other game fish, Bait Buttons don't interfere with your presentation, while holding your plastic worms, trailer hooks, drifting bait balls and live baits in place on the hook.
The Bait Button Refill Bag offers plenty of Bait Buttons to refill the Bait Button Dispenser.
More From Bait Button Accessories
Customer Reviews
No customer reviews have been added yet! Be the first to write something about this product.