River2Sea Rig Walker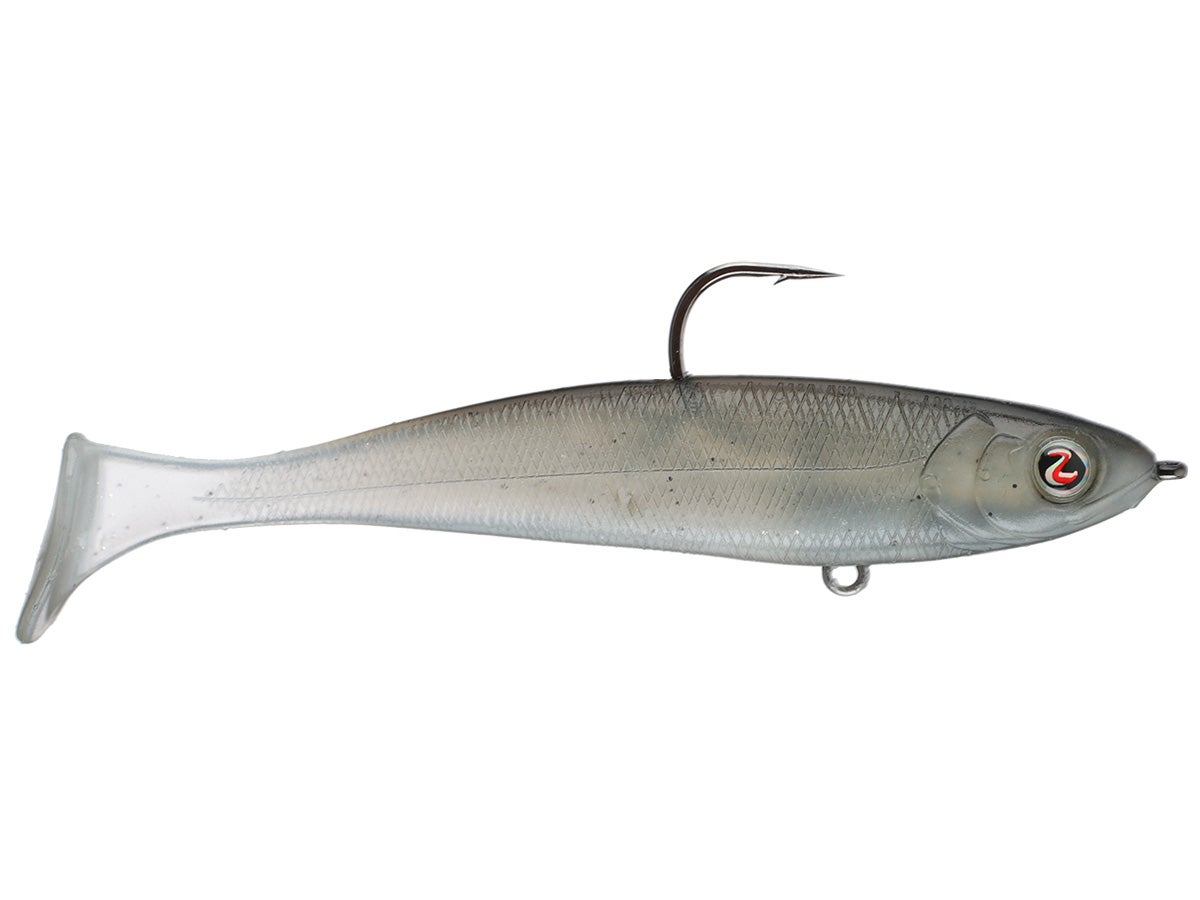 Designed to enhance the presentation of any umbrella rig, the River2Sea Rig Walker is a minnow style swimbait that's conceptually based on River2Sea's extremely effective Bottom Walker. The precisely angled line tie works in harmony with all A-rigs to accurately portray a small school of baitfish. The River2Sea Rig Walker also features an animated paddle tail that invites bass to bite, whether it's fished individually or with a fully rigged set-up. Available in a number of proven colors, the Rig Walker works with all Umbrella rigs, especially with the Bumbershoot. Equipped with a 3X strong 4/0 black nickel hook, the River2Sea Rig Walker adds an increased attractiveness to whatever umbrella rig it's combined with.
| | | |
| --- | --- | --- |
| Length | Weight | Quantity |
| 4" | 1/2oz | 4 |
| 4.75" | 1oz | 3 |
4 Colors
More From River2Sea Swimbaits
Customer Reviews
Comments: I use the Herring color & I tear off the river2sea eyes & glue on some realistic looking Megabass style eyes on them & then I add a split ring to the front & use these as single swimbaits & they are very good. They swim perfect & have a strong, sharp hook. Of course like any swimbait you need to make sure the tail is straight & if not boil it for a minute or so until it is straight again but some people are too lazy to do that & their catch rate suffers greatly. You can burn these right under the surface & they swim perfect or you can drag them on the bottom & they still kick. They basically swim like a Keitech but are more realistic looking. I fish an Alewive (herring) filled lake & have been catching tons of fish on these for three years now & I'm still on the same pack! They last forever. The weights inside of them come lose after a few fish but if you cut a small slit in them & stick some super glue down in & hold the plastic straight until it hardens you can catch several dozen or more fish on the same lure.
From: Rob: Lewistown, PA 6/28/16

Comments: Bought these in Ice White went trolling for strippers in the SF Bay.This swim bait was on fire it out fished the other swim baits we used that day 10 to 1.we also fished these casting in the levee breaks with fantastic results,best swim bait I have ever used in 20 years of fishing. Caught some 10 and 15lb. fish,they hammered this thing. I already went back to get more,I will be out there tomorrow.
From: Mike: Vallejo, CA 10/11/15

Comments: I don't know what it is about these things but when a bass hits these they knock the snot out of them. I use all kinds of swimbaits and for whatever reason they just hit this thing harder than other baits. I don't really catch anymore with this than I do with similar swimbaits but when they hit this thing you know it that's for sure.
From: Joe: PA 7/23/14

Comments: Just like to say I really like these swimbaits. Love the colors but there are a couple things I would improve like putting some realistic eyes on them and have some different weight sizes. They do get a little heavy on an A rig but are great to throw as a single swimbait. They do catch fish!
From: Bryan: VA 4/28/14
Comments: I purchased these before my vacation back east. man they swim good and are durable.The fish nock the fire out of them. Awesome bait. Super swim action......

From: BASS LEGION: LAS VEGAS,NV
Comments: These things have a nice kick to them and look really durable...havent caught a fish on them yet so I can't say for certain how much they hold up. Cons: These are heavy, your arm will be killing you before too long. The baits have a nice kick but don't really roll at all, which is something I like in a swimbait

From: John: VA