LIVETARGET Adult Trout Swimbait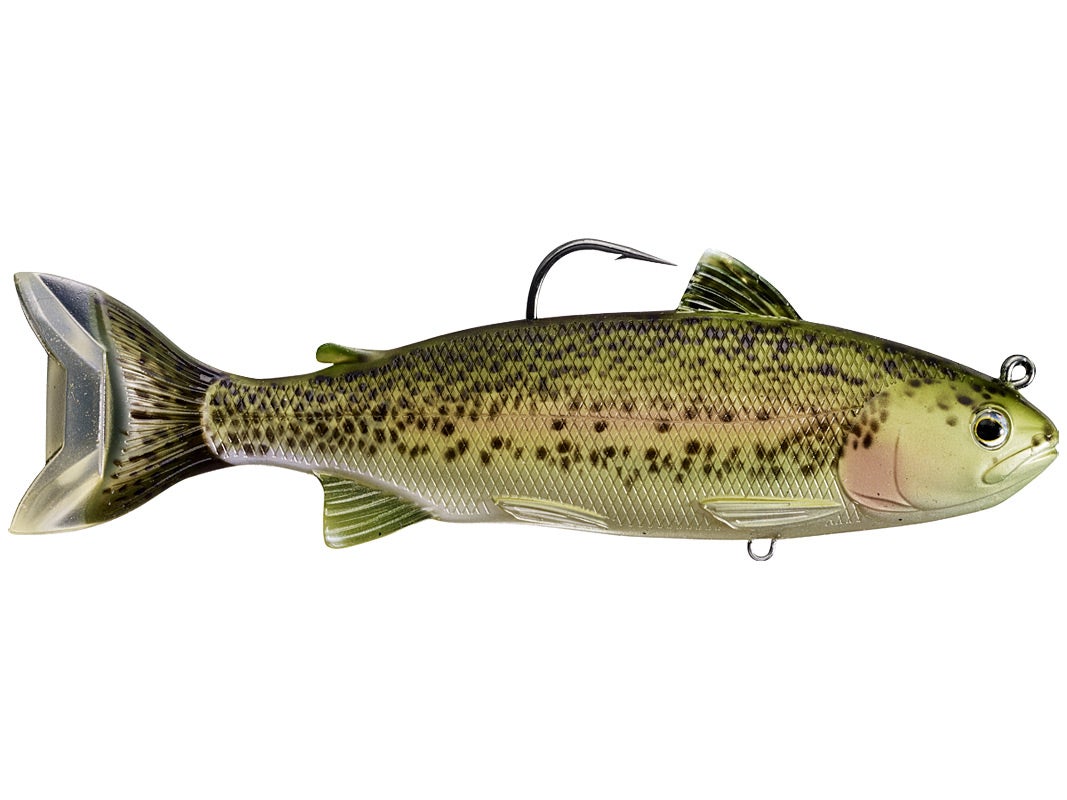 Designed with all of the characteristics of a full-developed trout, the LIVETARGET Adult Trout Swimbait is built to attract the largest and hungriest predators that your fishery has to offer. Finished in a dark and light pattern to accurately reflect the phases of rainbow trout, the LIVETARGET Adult Trout Swimbait is incredibly lifelike from end-to-end, including a molded dorsal fin, which acts as a shield to protect the razor-sharp EWG hook from hang-ups and prevent the build-up of grass.

Internally, the LIVETARGET Adult Trout Swimbait is fitted a factory-rigged balancing system that eliminates constant re-tuning. At the belly, an accessory pin enables anglers to customize their presentation with additional hooks and blades. Extending LIVETARGET's legacy of lifelike lures, the LIVETARGET Adult Trout Swimbait is lethal on any fishery where bass and trout come in contact.

LIVETARGET has combined nature's best with modern technology to create an exciting new collection of swimbaits. Available in 9 common forages, the new LIVETARGET Swimbait Series is designed to look and swim just like live bait. The profile of the body and tail is so accurately matched and anatomically scaled, it sets a new industry standard to match-the-hatch. The tail is precisely fitted with a strategically engineered oscillator that generates a side-to-side tail swing action. Every swimbait has its own signature action, making it come alive and swim just like its natural counterpart.
| | | | |
| --- | --- | --- | --- |
| LIVETARGET | Length | Weight | Class |
| Adult Trout Swimbait | 6-1/2" | 2-1/2oz | Medium-slow sink |
| Adult Trout Swimbait | 7-1/2" | 3-1/4oz | Medium-slow sink |
2 Colors
More From LIVETARGET Swimbaits
Customer Reviews
Comments: The swimming action on this swimbait is actually great, I was very surprised.
From: Unknown 2/6/17
Comments: great bait basically a Huddleston but for about half the price it is the perfect tail kick in between that of a 68 special and a regular six inch hudd the hook is good the little weed guard is surprisingly effective and its more durable than a hudd the paint is much more durable and doesn't peel overall great bait.
From: Fisher 1/16/17