Sunline SX1 Braided Line Deep Green - $19.99 to $34.99
Sunline pros, Aaron Martens and Brent Erhler provided significant input in the testing of Sunline SX1 Braid, working through numerous prototypes before SX1 was finally developed. Perfect for a variety of bass fishing applications on spinning or baitcasting setups, SX1 is some of the strongest braid ever made.
Offering greatly improved abrasion resistance over PE braided lines thanks to its new ULT-PE construction, Sunlne SX1 Braid still retains the suppleness of PE line. The enhanced abrasion resistance isn't from applying a thick coating to bolster the material either. Instead, Sunline actually improved the raw fiber. This new design allows SX1 to maintain incredible manageability for excellent line control in any situation, and the slick line surface of the uncoated fiber brings out the longest casting distances while allowing good, tight knots to be formed. Sunline SX1 - Strong, Sensitive & Abrasion Resistant.
-Ultra high strength ULT-PE polyethylene line
-Excellent abrasion resistance
-Reduced surface fuzzing
-No exterior coating that will wear off
-Unique surface processing for a sleek finish, reducing guide friction and giving you long casting distance
-Dark green color for excellent camoflage
-Ultra low stretch, ultra high sensitivity
"SX1 has completely changed my finesse game. The 12 pound braid teamed with an 8 pound Super FC Sniper leader is my go-to combination for all spinning reel applications. Everything is better - strength, zero stretch, castability, and feel, there is no trade off when using SX1" - Brent Ehrler, FLW Tour pro.
"For years, Sunline braid was only available in Japan and to the pro fishing team. Now US anglers can find out how great it is." - Aaron Martens, Elite Series pro.
Comments: one of the best lines I have ever fished! It's super soft and slick but backlashes easily if you have loops in your line. Overall, 5/5 stars

From: Ike: minnetonka

Comments: SICK. Like, "ate a grip of raw chicken" sick. Great on a spinning reel. Watch for nicks in your line, its thin, but holds up well. I dont even use a floro leader. Its been on my reel for six months now and still as green and soft as ever.

From: Meatwad: East of Joe's

Comments: Can't go wrong with this braid!! Smooth casting,you can feel every pepple, rock ,tree and FISH!!! Spend the extra and you wont be dissapointed.

From: Chester: Glendale, AZ

Comments: Best finesse braid ive used.. Very smooth, quite and keeps color well.

From: Tyler: Ala

***Note: If you have questions about this product or need assistance with an order please email your questions to info@tacklewarehouse.com
View Large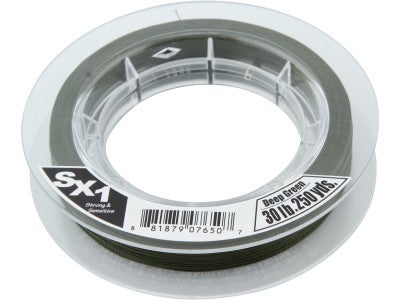 Place Your Order
More Sunline Fishing Line